SMART Design – Building a nurturing environment
SMART design in your neonatal intensive care unit (NICU) can make the workflow easier. Little Hero offers practical neonatal design solutions that supports family-centred care, safe and optimal working conditions. Meet Little Hero's Incubator Cover: the SMART way to influence babies outcome during transport or in the neonatal intensive care unit.
Design details Isolette Cover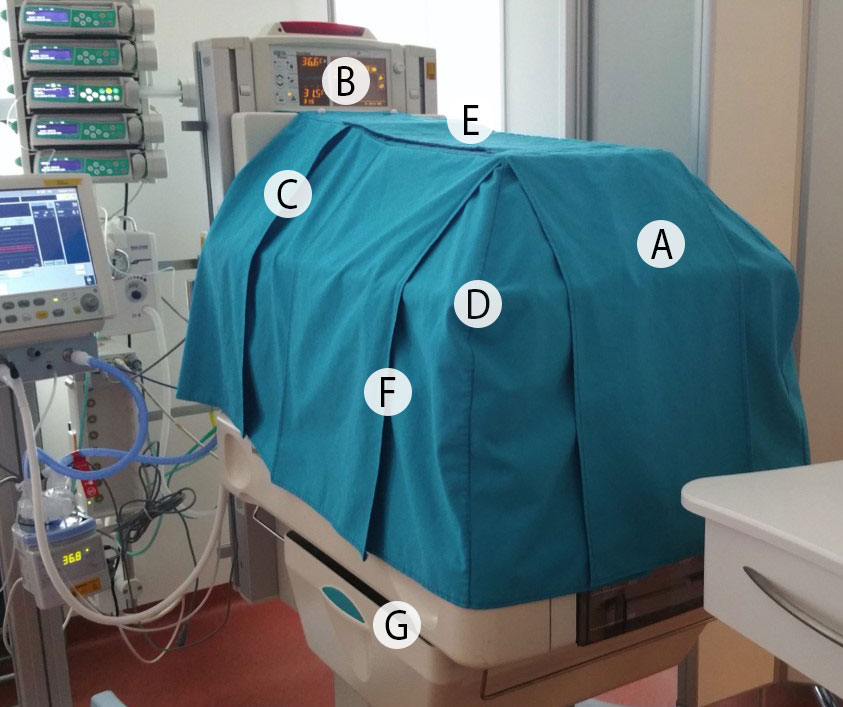 Incubator cover details
A.

The Multi-Protective knit protects neonate from harmful

stimuli.

B.

Breathable fabric that keeps temperature of incubator stable.

C.

Intuitive design with flexible flaps for easy access.

D.

Washable up to 95°C and suitable for tumble-drying.

E.

With integrated phototherapy and webcam flap.

F.

Neutral interior color: no color influence on neonate.

G.

Available for all types of neonatal and transport incubators.