Optimal Protection. Better Growth.
Designed with the neonates development in mind, the Little Hero® Incubator Cover provides a stable, cocoon-like environment for the premature baby in the Neonatal Intensive Care Unit and during medical transport. The cover protects the neonate from bright light and helps implement a day and night rhythm. The unique phototherapy flap enables the use of phototherapy without disturbing parents, caregivers and other patients in the room.  The minimal amount of flaps and the excellent washability make the incubator covers ideal for your neonatology and medical transport.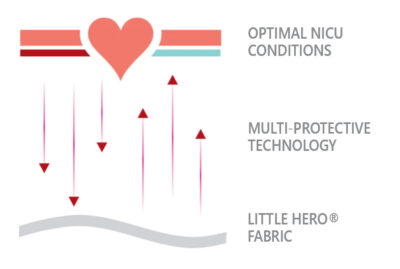 MULTI-PROTECTIVE TECHNOLOGY meets SMART DESIGN
Little Hero® products feature Multi-Protective technology first used by fire fighters. The special fabric protects the neonate from bright light and sound and helps implement a day and night rhythm, giving them optimal protection. Fewer sound and fluctuations means better growth.
LESS STRESS. BETTER GROWTH.
Little Hero® Incubator Cover gives your tiny patients OPTIMAL PROTECTION.
Helping them grow better.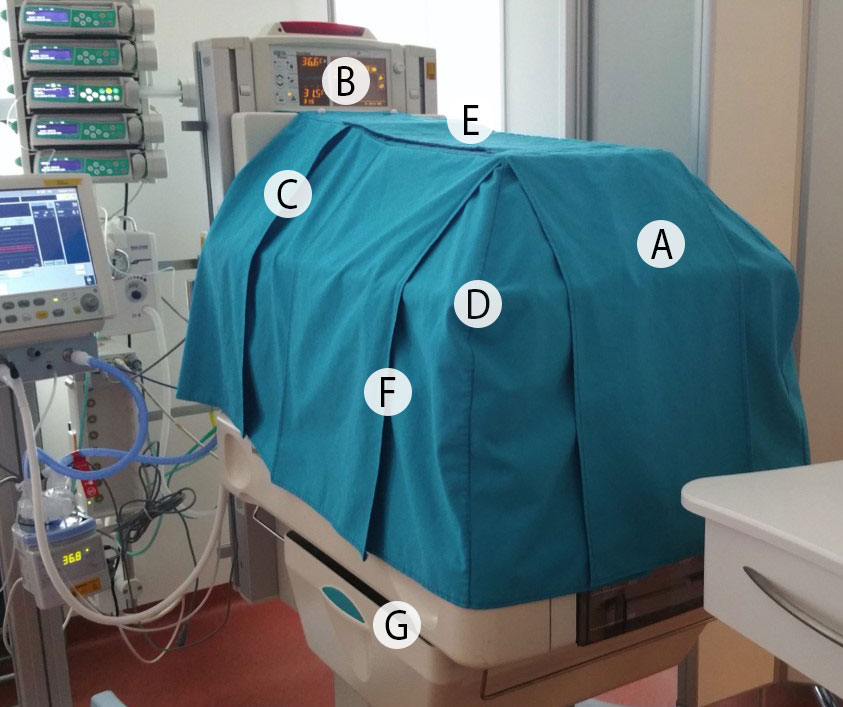 Incubator cover details
A.

The Multi-Protective knit protects neonate from harmful

stimuli.

B.

Breathable fabric that keeps temperature of incubator stable.

C.

Intuitive design with flexible flaps for easy access.

D.

Washable up to 95°C and suitable for tumble-drying.

E.

With integrated phototherapy and webcam flap.

F.

Neutral interior color: no color influence on neonate.

G.

Available for all types of neonatal and transport incubators.
Other Products
SMART design in your neonatal intensive care unit (NICU) can make the workflow easier. Little Hero offers practical neonatal design solutions that supports family-centred care, safe and optimal working conditions. All our neonatal care products are easy-to-use and developed with a team of clinical advisors and NICU specialists. We listen. No idea or need is too small. With our custom made products it is easy to get a tailored look, perfect for your NICU.